The FLW Bass Fishing League is bringing its BFL Regional tournament to Wheeler Lake October 12-14, 2017, where as many as 400 anglers from Alabama, Mississippi, Georgia, and Tennessee, Kentucky are expected to compete. Hosted by the Decatur-Morgan County Convention and Visitors Bureau, the three-day tournament is expected to generate an economic impact of over $1.1 million for Decatur and Morgan County.
Presented by Ranger Boats, the BFL Regional is a seven-day event, four days of practice plus three days of competition. Approximately 400 anglers (200 boaters and 200 co-anglers) and 500 family members, event staff, sponsors and media are expected to take part with an estimated total economic impact of over $1.1 million from overnight lodging, meals, gas and media coverage.This marks the tournament's third appearance in Decatur. Wheeler Lake first hosted the tournament in 2008 and again in 2011.
Competition days are Thursday to Saturday, October 12, 13, and 14, with a full field of 400 anglers on Thursday and Friday. The field is cut to 24 anglers on Saturday. Takeoff and weigh-in will be at Ingalls Harbor located at 802 Wilson Street NW in Decatur. Takeoff is set for 7 a.m. with weigh-in beginning at 3 p.m. Take-offs and weigh-ins are open to the public with free admission.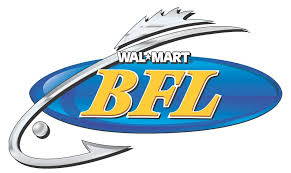 The winning angler is determined by heaviest three-day catch. Top 24 boaters and co-anglers earn checks. Guaranteed payout includes $20,000 and a Ranger Z518C with a 200 HP outboard as a boater or a Ranger Z518C with a 200 HP outboard as a co-angler. In addition, the top six boaters and co-anglers from the regional championship will move on to the BFL All-American which is considered the Super Bowl to a BFL angler with the winning boater receiving as much as $120,000 and the winning co-angler as much as $60,000. 
The FLW Bass Fishing League (BFL) is a 24-division circuit devoted to weekend anglers. It consists of one-day qualifiers, two-day super tournaments and three-day regional championships. All of these lead to one of the longest-running national championships in all of competitive bass fishing, the FLW BFL All-American. Top anglers in the BFL can move up to the Costa FLW Series and the Walmart FLW Tour. Each year the All-American boater champion also advances to the Forrest Wood Cup for a shot at winning $300,000, bass fishing's biggest payday.
For more information on the BFL Regional, visit https://wwwflwfishing.com/tournaments/2017-10-12-wheeler-lake.