Payout and Celebrates Tenth Anniversary with Additional Prize Money
The Alabama Bass Trail Tournament Series will enter its tenth season next year as the state's premier weekend tournament trail for amateur bass anglers with an 11-event schedule offering more than $590,000 in awards including $10K in prize money in celebration of the tournament's tenth anniversary.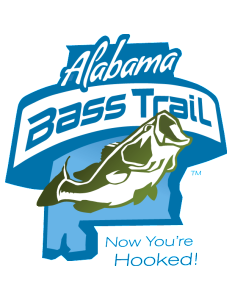 The season gets underway on February 11, 2023, on Lewis Smith Lake and concludes on Oct. 20-21, 2023, with the championship on Weiss Lake.
"We are thrilled to celebrate ten years of tournament fishing in the great state of Alabama," said Alabama Bass Trail Program Director Kay Donaldson. "It has been exciting to watch the Alabama Bass Trail Tournament Series grow since its inception in 2013. From our sponsors and supporters to the anglers and their families, there are no words to adequately express my appreciation. We set out ten years ago to create an opportunity for anglers to experience what makes Alabama so special when it comes to bass fishing, and year after year, the host cities step up to create a world-class angler experience that exceeds everyone's expectations. Not only have we won the support and trust from anglers who return year after year, local communities are realizing the economic impact of hosting a tournament of this caliber. Everyone, from our lodging partners to local attractions, restaurants, shops, and gas stations, sees an impact from the Alabama Bass Trail Tournament Series."
Sanctioned by BASS (Bass Anglers Sportsman Society), the ABT Tournament Series contains two divisions, North and South, and each division is made up of five tournaments on five different lakes. The maximum number of boats for each tournament is 225. Teams must fish in all five tournaments in their respective division; no single entry will be allowed.
North Division
February 11, 2023, Lewis Smith Lake in Jasper, Ala.
March 18, 2023 Lake Guntersville in Guntersville, Ala.
April 15, 2023 Neely Henry Lake in Gadsden, Ala.
May 13, 2023, Pickwick Lake in Florence, Ala.
June 24, 2023, Wheeler Lake in Decatur, Ala.
South Division
February 25, 2023, Lake Martin in Alexander City, Ala.
March 11, 2023, Lay Lake in Columbiana, Ala.
April 29, 2023 Lake Eufaula in Eufaula, Ala.
May 20, 2023, Logan Martin Lake in Lincoln, Ala.
June 10, 2023, Alabama River (Cooter's Pond) in Prattville, Ala.
Hosted by the town of Leesburg, the championship tournament will be held October 20-21, 2023, on Weiss Lake.