Slider Lures has announced the new edition of the company's newsletter, SliderLines, has been published. The new issue is "crappie heavy" so if you fish for crappie you don't want to miss this one.
Not only are there details in the stories but the techniques used and what lure/color did the job. Send us YOUR Slider Lures story and photo to, caroline@sliderfishing.com. You might be featured in the newsletter and a post on the Slider Lures Facebook page.
Here's the content of this issue: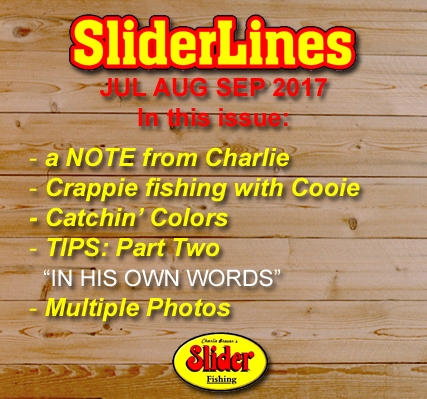 READ THE CURRENT SliderLines NEWSLETTER WITH THIS LINK: SliderLinesVOL5 Issue3 2017 PROOF
Go to http://sliderfishing.com to take a look at the lures Slider Lures offers for crappie, bass and many more.