The 2022 TNT Fireworks B.A.S.S. Nation Series schedule features five opportunities for grass-roots anglers to battle some of the country's best bass fisheries. Each regional championship will provide opportunities for everyday anglers to qualify for the TNT Fireworks B.A.S.S. Nation Championship and a shot at one of three berths in the 2023 Academy Sports + Outdoors Bassmaster Classic presented by Huk.
"The B.A.S.S. Nation can be a fantastic opportunity for weekend anglers to fish for big money on a big stage or the gateway to a stellar career in professional fishing," said B.A.S.S. Nation director Jon Stewart. "In 2022, all of these anglers — regardless of their future goals — are going to have the opportunity to compete on fantastic and historic fisheries."
For the second consecutive year, the schedule will kick off with the Western Regional at Lake Havasu in Lake Havasu City, Ariz., Feb. 23-25. This Western fishery, which offers a combination of crystal-clear waters and stark desert beauty, ranked No. 8 in 2021 on Bassmaster Magazine's annual list of 100 Best Bass Lakes (Western Division).
Spring will see Nation anglers take on Lewis Smith Lake in Jasper, Ala., for the Southeast Regional April 27-29 before the Central Regional on Grand Lake in Grove, Okla., May 4-6.
The schedule will swing to the upper region of the United States with the Northeast Regional on the St. Lawrence River in Waddington, N.Y., June 22-24. This smallmouth mecca ranked No. 4 overall on the 2021 100 Best Bass Lakes list and hosted three events in 2021 — a Bassmaster Elite Series tournament, a Basspro.com Bassmaster Northern Open and the Carhartt Bassmaster College National Championship presented by Bass Pro Shops.
The final regular-season event, the Northern Regional, will be held on the Upper Mississippi River out of Clinton, Iowa, June 29-July 1.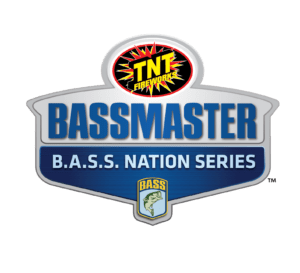 "The City of Clinton is excited to host the 2022 B.A.S.S Nation Regional Championship in Iowa at our wonderfully maintained Clinton Marina located on our beautiful riverfront along the mighty Mississippi," said Lesley Webster, director of the Clinton, Iowa Convention & Visitors Bureau. "The majestic treelines and one-of-a-kind sunrises will surely make Clinton a memorable experience for anglers and their families. In Clinton there are many things to do with a river view, and the Bassmaster anglers will be treated to a variety of attractions right on our riverfront!"
The date and location for the 2022 B.A.S.S. Nation Championship will be released at a later time. The Championship tournament will be made up of qualifiers from all five regions, and the Top 3 anglers from the overall standings will earn a berth to the 2023 Academy Sports + Outdoors Bassmaster Classic presented by Huk.
"We're proud to offer three Nation anglers the opportunity to compete in the iconic Bassmaster Classic, where anything is possible," said B.A.S.S. Chairman and CEO Chase Anderson. "Just this year, we saw Justin Kerr qualify for the Classic through the B.A.S.S. Nation Championship and finish fourth in Fort Worth.
"The B.A.S.S. Nation local clubs have been the foundation of our organization for more than five decades. Beyond their tournaments, the Nation adds so much to the culture and growth of our sport through their conservation efforts and youth events and initiatives."
The winner of the 2022 B.A.S.S. Nation Championship will also receive a cash prize, an invitation to join the 2023 Bassmaster Elite Series and paid Basspro.com Bassmaster Opens entry fees for all divisions. The second- and third-place finishers and nonboater Champion will each earn paid Opens entry fees for all divisions as well.
2022 TNT Fireworks B.A.S.S. Nation Schedule
Western Regional: Feb. 23-25, Lake Havasu, Lake Havasu City, Ariz.
Southeast Regional: April 27-29, Lewis Smith Lake, Jasper, Ala.
Central Regional: May 4-6, Grand Lake, Grove, Okla.
Northeast Regional: June 22-24, St. Lawrence River, Waddington, N.Y.
Northern Regional: June 29-July 1, Upper Mississippi River, Clinton, Iowa